Under-the-Radar MYM Nutraceuticals (CSE: MYM); (OTC: MYMMF) Offers Investors Smart Exposure to the Global Cannabis Market
Breaking News: MYM Announces Large-Scale Hemp Cultivation Project on Resource-Rich Navajo Land in New Mexico, USA
The global cannabis market is right now in the early stages of a strong growth phase. With laws changing all over the globe, now is the time to take advantage of this unique opportunity for early-stage entry into this market. According to global market research company Euromonitor International, the legal cannabis market became a US $12 billion global market in 2018… But by 2025, the global market for legal cannabis is projected to soar to US $166 billion.[i] That's more than 2,000% growth over the next seven years! One company investors should consider now in order to take advantage of this unstoppable megatrend is MYM Nutraceuticals Inc. (CSE: MYM); (OTC: MYMMF).
MYM Nutraceuticals is focused on constructing high quality cannabis growing facilities while building, acquiring and growing businesses to become a world-class cannabis brand. The company's aggressive strategy for success is based on a commitment to superior growing technology, well-crafted branding and innovative distribution strategies.
Global Cultivation Growth Already Underway: Two Large-Scale Production Facilities in Canada
MYM Nutraceuticals Inc. (CSE: MYM); (OTC: MYMMF) has already taken two significant steps toward its goal of becoming a major player in the global cannabis cultivation space. These steps are represented in the building of two large-scale production facilities in Canada. Upon completion of these projects, the total amount of greenhouse growing space for MYM Nutraceuticals is expected to exceed 1.5 million square feet.
Project #1: The Weedon Project Aims to Become The Cannabis Capital of Canada
MYM Nutraceutical's first project is a 1.5 million square foot greenhouse project that has been approved by the City of Weedon. The Company is waiting for receipt of its grow license from Health Canada before taking the project "live."
MYM has purchased through its partially owned subsidiaries 329 acres of land to build on.
This plan – once fully executed by MYM Nutraceuticals Inc. (CSE: MYM); (OTC: MYMMF) – will make Weedon, Quebec the cannabis capital of Canada.
Project #2: The Laval Project – Fully Built and Awaiting HC Licensing
MYM Nutraceuticals Inc.'s (CSE: MYM); (OTC: MYMMF) Laval, Quebec facility has been completed and is awaiting licensing from Health Canada. The facility is currently 10,000 square feet and will be expanded to 37,000 square feet. Once the appropriate licenses are received from Health Canada, this facility will enable MYM Nutraceuticals Inc. (CSE: MYM); (OTC: MYMMF) to produce and market its branded THC and CBD medical products across Canada.
MYM Nutraceuticals Takes Another Step Forward with Nevada Agreement
On March 7, 2019 MYM Nutraceuticals Inc. (CSE: MYM); (OTC: MYMMF) took another important step forward in its plan to be a significant cultivator of hemp with the announcement of its agreement with Elite Ventures Group to grow 120 acres of CBD-rich hemp in Nevada, USA. Under the agreement, MYM will fund Elite with $500,000 USD in exchange for the rights to 50% of CBD rich hemp grown on a 120-acre parcel of land in Nevada. In consideration for the investment, Elite will provide all the necessary capital and consumable supplies, plant, grow and harvest the hemp. Based on Elite's previous success in cultivating 120 acres of similarly situated land in August 2018, the estimated production of hemp from the MYM parcel of land is 120,000 pounds per harvest with a CBD level of 10%-19%. This represents potential revenue of over $26 million, of which MYM Nutraceuticals Inc. (CSE: MYM); (OTC: MYMMF) is entitled to 50% less processing and sales fees.
Breaking News: MYM Announces Large-Scale Hemp Cultivation Project on Resource-Rich Navajo Land in New Mexico, USA
On April 9, 2019, MYM Nutraceuticals Inc. (CSE: MYM); (OTC: MYMMF) announced that it had entered into a memorandum of understanding with Aqueous Sciences of Nevada, a wholly owned subsidiary of One World Ventures Inc. (OWVI), to grow 3,000 acres of hemp on Navajo Nation land located near the four corners area of Colorado, Arizona, Utah and New Mexico, USA.
The recent passing of the Farm Bill saw CBD-rich hemp removed from the classified drug list, opening the door for farmers to legally grow CBD-rich hemp biomass. This partnership will create hundreds of jobs for the Navajo people and millions of kgs of CBD-rich hemp biomass.
MYM and Aqueous will incorporate a new company for the purpose of cultivating, extracting, and distributing hemp on 3,000 acres in New Mexico. Aqueous is the sole exclusive agent for the Navajo Nation, managing companies that wish to cultivate hemp on Navajo Nation land. MYM and Aqueous will work on an exclusive basis and will each own 50% of the new company. MYM and Aqueous plan to extend their activities to include extracting, manufacturing and distribution of hemp based products that will comply with Navajo Nation, USDA, FDA and FTC regulations and requirements.
Total annual production for this operation – when at full capacity – is projected to be 13,700,000 kilograms.
Global Expansion: MYM Nutraceuticals Inc. (CSE: MYM); (OTC: MYMMF) Establishes "MYM Australia"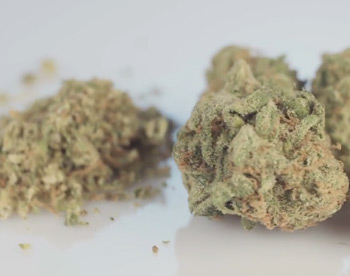 Australia is an emerging cannabis market, having legalized cannabis for medical use just two years ago. Earlier this year, the Australian Government announced it will now permit the export of Australian manufactured medicinal cannabis products opening up the $55 billion global market. And MYM Nutraceuticals Inc. (CSE: MYM); (OTC: MYMMF) is at the forefront of the burgeoning Australian cannabis market with an announcement regarding a significant new Australian venture. MYM Nutraceuticals Inc. announced that it has established MYM Australia Pty Ltd. in the Asia Pacific, with a head office on the Gold Coast, Queensland, Australia. The first phase of this new project will be the outdoor cultivation of 50 hectares of medical cannabis in Henty, New South Wales with the balance of 350 hectares being developed on the adjacent land over the coming years. MYM Australia's first project will be a partnership with CPRSX Holdings whose principals, including the Muller family, have extensive farming experience and currently manage over 5000 hectares of farmland. MYM Australia will own 75% and CPRSX will own 25% of the project respectively. The Muller family are excited for the opportunity to partner with MYM Australia and to transform their property into one of the largest licensed outdoor medical cannabis cultivation facilities in Australia. The project will leverage the Muller family's legacy of 120 years of farming and agricultural experience. The Muller family are one of the most respected and accomplished farming families in the region.
Just Announced: MYM Increases Stake in Colombia Organica to 80%
On March 20, 2019 MYM Nutraceuticals Inc. (CSE: MYM); (OTC: MYMMF) announced that it had increased its stake in Colombia Organica — a Colombia based company with expertise in the manufacturing of pharmaceutical products, medicinal chemical substances and botanical products — to 80%.

Colombia Organica currently holds 3 licenses which include: production of cannabis derivatives, cultiviation of psychoactive cannabis, and cultiviation of non-psychoactive cannabis. All licenses include the capacity to export. Colombia Organica has submitted an application to certify cannabis seeds for commercialization. In addition, it holds a lease for a 36-acre property located 44 kms from Medellin. The region's climate is conducive for growing cannabis with an average temperature of 16-18 °C, and an elevation of 2,475 meters above sea-level. MYM and Colombia Organica are building a production facility near Medellin, Colombia for the cultivation and processing of cannabis and cannabis products.

Currently, Colombia Organica is developing and registering seed strains with the Colombian Agricultural Institute. Colombia presents an exciting opportunity for MYM to expand its cultivation operations into South America at precisely the right time relative to the industry's impressive growth.
The Bottom Line: MYM Nutraceuticals Inc. (CSE: MYM); (OTC: MYMMF) Offers Investors a Smart Way to Play the Red-Hot Global Cannabis Market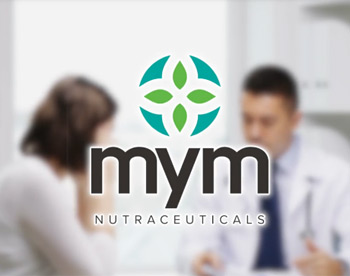 With such explosive growth forecast for the immediate future, investors looking to play the unstoppable megatrend of legal cannabis growth have a number of factors to consider. Thanks to its highly experienced management team – and its focus on constructing high quality cannabis growing facilities – MYM Nutraceuticals Inc. (CSE: MYM); (OTC: MYMMF) offers investors a smart way to play this growth for maximum upside potential. With two facilities awaiting licensing from Health Canada…early entry into the Australian market…and a new agreement to grow CBD-rich hemp in Nevada – MYM Nutraceuticals Inc. (CSE: MYM); (OTC: MYMMF) appears well on its way to achieving its goal of becoming a world-class cannabis brand.
---
[i] https://www.apnews.com/c922a66be7b640a9929c6d3fc2eabcac
Disclaimer: This release/advertorial is a commercial advertisement prepared by DF Media (owner and publisher of Marijuanastox.com) and Winning Media LLC. (media placement company) and is for general information purposes only. This is a Native Advertisement, meaning it is an informational paid marketing piece. Winning Media and DF Media, with the website Marijuanastox.com, make no recommendation that the securities of the companies profiled or discussed on this website should be purchased, sold or held by viewers that learn of the profiled companies through our website. Please review all investment decisions with a licensed investment advisor. This Advertorial was paid for by MYM Nutraceuticals in an effort to enhance public awareness of MYM Nutraceuticals and its securities. Winning Media has received a cash budget by MYM Nutraceuticals for the sum total of one hundred thousand dollars cash as a total production budget for this advertising effort. Neither Marijuanastox.com or Winning Media currently holds the securities of MYM Nutraceuticals and does not currently intend to purchase such securities. This Advertorial contains forward-looking statements that involve risks and uncertainties. This Advertorial contains or incorporates by reference forward-looking statements, including certain information with respect to plans and strategies of the featured Company. As such, any statements contained herein or incorporated herein by reference that are not statements of historical fact may be deemed to be forward-looking statements. Without limiting the foregoing, the words believe(s) anticipate(s), plan(s), expect(s), project(s) will make told and similar expressions are intended to identify forward-looking statements. There are a number of important factors that could cause actual events or actual results of the Company to differ materially from these indicated by such forward-looking statements. Certain statements contained herein constitute forward-looking statements within the meaning of Section 27A of the Securities Act of 1933 and 21E of the Exchange Act of 1934 and Canadian securities law. Further, this document includes statements regarding business, financing, business trends, future operating revenues and expenses and there can be no assurance that such expectations will prove to be correct. Investors are cautioned that any forward-looking statements made by the Company, or contained in this advertorial are not guarantees of future performance, and that the Issuers actual results may differ materially from those set forth in the forward-looking statements. Difference in results can be caused by various factors including, but not limited to, the Company's ability to be able to successfully complete planned funding agreements, to successfully market its products in competitive industries or to effectively implement its business plan or strategies. To reiterate, information presented in this advertorial contains forward-looking statements. Any statements that express or involve discussions with respect to predictions, expectations, beliefs, plans, projections, objectives, goals, assumptions, or future events or performance are not statements of historical fact and may be forward-looking statements. Forward-looking statements are based on expectations, estimates, and projections at the time the statements are made that involve a number of risks and uncertainties which could cause actual results or events to differ materially from those presently anticipated. Forward-looking statements in this advertorial may be identified through the use of words such as expects, will, anticipates, estimates, believes, may, or by statements indicating certain actions may, could, or might occur. More information on the Company may be found at www.sec.gov readers can review all public filings by the Company at the MyM Nutraceuticals Website and on SEDAR. Neither the CSE nor its Regulation Services Provider (as that term is defined in the policies of the CSE) accepts responsibility for the adequacy or accuracy of this advertorial. Furthermore, the CSE has not reviewed, approved or disapproved the contents of this advertorial. Winning Media and WallStreetNation.com are not certified financial analysts or licensed in the securities industry in any manner. The information in this Advertorial is subjective opinion and may not be complete, accurate or current and was paid for, so this could create a conflict of interest.