FinCanna Capital Corp. (CSE: CALI ; OTC: FNNZF) Provides Exposure to Best-in-Class Companies PLUS the Advantage of Diversification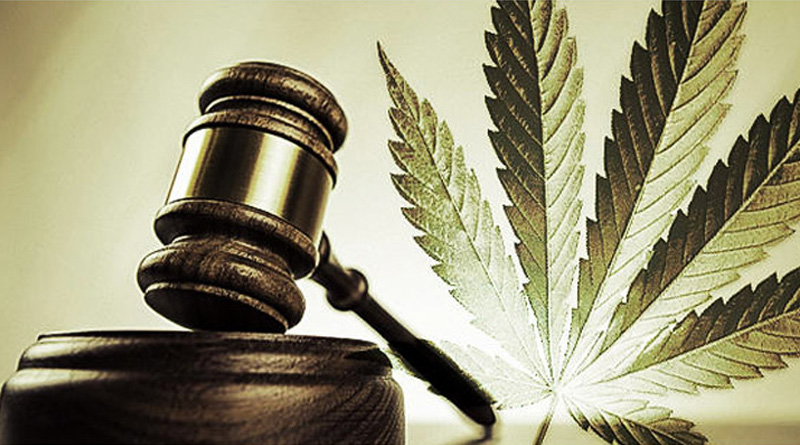 The recent trend toward marijuana legalization by certain states in the U.S. has set in motion a potentially historic opportunity for early-stage profits.
Analysts at Ameri Research are projecting the global licensed cannabis market will grow at an annual rate of 21.1% — with the industry reaching a value of $63.5 billion in global sales by 2024.
"Sales of legal cannabis in North America are growing even faster than experts predicted they would."
That type of growth has attracted a wave of investors in search of high-upside opportunities.
Many of those investors are putting their money behind early-stage companies focused on cannabis production.
And while in some cases those companies may present solid investment opportunities, those investments can come with a high degree of risk.
But there's another company – one with a truly unique business model – that represents a smarter way to invest in this global marijuana boom.
That company is FinCanna Capital Corp. (CSE: CALI ; OTC: FNNZF) – one of the first royalty companies focused on the licensed U.S. medical cannabis industry.
FinCanna Capital Corp. (CSE: CALI ; OTC: FNNZF) helps fund best-in-class licensed medical cannabis companies in the United States – with a focus on California – in exchange for a percentage of their revenues.
Led by a proven, experienced team of "heavyweights" in the finance and medical cannabis industries, FinCanna Capital (CSE: CALI ; OTC: FNNZF) has announced two significant  agreements to make royalty investments…and the company has a robust pipeline of additional projects lined up for the months ahead.
Royalty Companies Offer a Proven Business model
Royalty companies have been a successful structure by which to provide financing in other industries – such as mining –in large part because of the advantages they provide to both investors as well as up-and-coming companies.
For example, FinCanna Capital offers individual investors access to private investments they may otherwise not have a chance to invest in.
These best-in-class companies are investigated thoroughly and hand-picked by FinCanna Capital's experienced management team for their strong prospects for success.
In addition, as FinCanna Capital Corp. (CSE: CALI ; OTC: FNNZF) works to complete its investments and expand its portfolio, investors have the opportunity to enjoy the advantage of diversification, as opposed to potentially riskier alternative of investing one's money with a single emerging cannabis producer.
The company plans to invest in a number of best-in-class projects including companies that operate in parts of the licensed medical cannabis industry that go beyond just production.
FinCanna's Flagship Royalty Project: A Six-Acre Indoor Medical Cannabis Facility in Coachella
FinCanna Capital's flagship project is a royalty investment with Cultivation Technologies Inc. (CTI.)
CTI is comprised of a team of experts from Fortune 150 agriculture, medical cannabis, law, engineering and technology.
The company is working to finance and build a 111,500 square foot campus – located on six acres – Coachella, Southern California.
This fully-entitled, large-scale indoor facility to be built is designed to employ innovative, best-in-class solutions.
FinCanna Capital is helping to fund CTI's planned 111,500 sq. ft. Coachella Project
Terms of this royalty arrangement call for FinCanna Capital Corp. (CSE: CALI ; OTC: FNNZF) to receive a royalty of 14% of CTI's revenues from its Coachella Project in exchange for funding.
So what type of production can FinCanna expect to collect its 14% royalties on once the entire project is up and running?
It is expected that upon completion the Coachella Project will be able to process 30,000 to 50,000 pounds of biomass per month – or the equivalent of 18 to 30 million grams of raw oil per year.
In addition, FinCanna also has the right to finance CTI's next two licensed medical cannabis facility projects on the same terms as the Coachella Project.
Another attractive component to FinCanna's arrangement with CTI is the company's interim medical cannabis extraction facility.
While the Coachella Project is being financed and built out, CTI has established an interim extraction facility on the Coachella property that will produce licensed medical cannabis products before the permanent extraction facility is completed.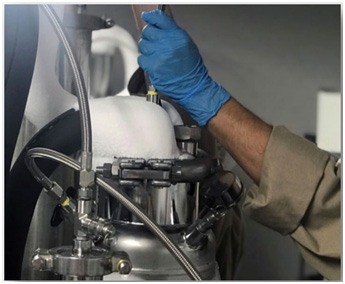 Extraction machine in the interim facility on the Coachella property
This interim facility can process up to 6,000 pounds of biomass per month into roughly 3.7 million grams of raw oil per year, with room for expansion.
The interim extraction facility, which began operations in October 2017, had been operated by a third-party tenant of CTI…and that arrangement called for CTI to receive just 20% of the production capacity.
But thanks to a change in California regulations which took effect on January 1, 2018, CTI is now directly operating its interim extraction facility…and has the rights to 100% of the production capacity.
FinCanna's royalty arrangement with CTI calls for FinCanna to receive 50% of the profits from this interim facility.
FinCanna's Second Royalty Investment: A State-of-the-Art Software Solution for Medical Cannabis
FinCanna Capital Corp. (CSE: CALI ; OTC: FNNZF) has entered into an agreement to advance its second royalty investment with Green Compliance, Inc.
Green Compliance offers state-of-the-art enterprise compliance and a point-of-sale software solution, known as ezGreen, for licensed medical cannabis dispensaries and cultivators.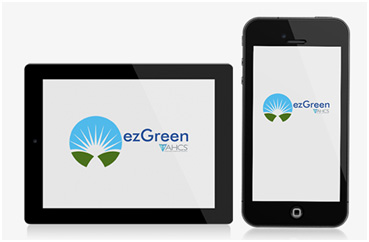 Green Compliance helps its customers comply with both the Health Insurance Portability and Accountability Act ("HIPAA") and state laws by ensuring patients' confidential data is being handled properly.
The company has commenced sales in the United States, and its target market is every licensed operating dispensary and cultivator in the states which have passed laws legalizing medical cannabis – currently 29 states and Washington, D.C.
Green Compliance has an exclusive licensing and support agreement with Automated Healthcare Solutions ("AHCS") to market and sell ezGreen compliance software. AHCS is a leading point of care tracking and dispensing software solution in the U.S.
Under the Royalty Agreement with Green Compliance, FinCanna will fund US$3 million in tranches by September 15, 2018. In return, FinCanna will receive a perpetual royalty equal to 10% of consolidated gross revenues of Green Compliance, subject to certain buy-back options.
California: The Largest Cannabis Market in North America
FinCanna Capital Corp. (CSE: CALI ; OTC: FNNZF) has focused its initial efforts on California – and with good reason.
California is the sixth-largest economy in the world – and the largest medical cannabis market in North America.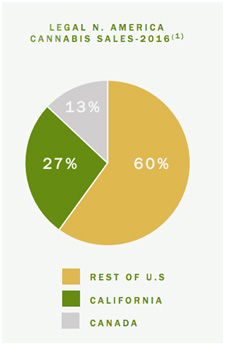 According to analysts with Arcview Group, California's legal cannabis industry is projected to grow at a 21.1% compound annual growth rate (CAGR) to $6.5 billion by 2020, and generate upwards of $1 billion in tax revenue.
California passed the Adult Use of Cannabis Act in November 2016. This means that in 2018 new regulations come into effect whereby only permit holders can participate in the legal cannabis market, resulting in significant barriers to entry.
Those barriers to entry in California make emerging cannabis production companies an even riskier proposition for individual investors.
The smarter way to gain exposure to the boom in marijuana legalization would appear to be with one of the first royalty companies for the licensed medical cannabis industry: FinCanna Capital Corp. (CSE: CALI ; OTC: FNNZF)
FinCanna Capital Corp. (CSE: CALI ; OTC: FNNZF) Is Led by a Proven Group of Finance, Business and Medical Cannabis Experts
One of the most important factors in determining the success of any company is the strength of its leadership.
In a potentially fast-moving scenario – such as the legal marijuana boom – savvy investors tend to put their money behind companies led by experienced management teams with a proven history of delivering success.
That's precisely what investors will find with FinCanna Capital Corp. (CSE: CALI ; OTC: FNNZF):
Andriyko Herchak, CPA, CA – President & CEO, Director
Over 20 years of executive leadership experience with publicly traded companies.
Former CFO of international sales and marketing company generating US$1.4 billion in annual sales.
Former CFO of Canadian mineral exploration and development company that raised C$100 million in equity financings and sold for C$650 million cash.
Robert Scott, CPA, CA, CFA – Chief Financial Officer
Over 20 years of experience in corporate finance, including merchant and commercial banking experience with a major Canadian bank
Served on the management teams and boards of a number of Canadian publicly traded companies
Listed several companies on the TSX Venture Exchange
Morris L. Reid – Director
Globally recognized corporate and political strategist based in Washington, D.C and London
A partner at Mercury, a high-stakes public strategy firm that represents the world's most successful companies, leading advocacy groups, governments, political parties, NGOs, and prominent public and political figures
Extensive experience with high-profile individuals, government officials and corporate executives, advising on high-level political and corporate issues for more than 15 years
International advisor to prime ministers, presidents and royal families around the globe
Jeffrey Tindale – Director
Over 15 years of experience in merchant banking and corporate advisory services
Strong background in corporate governance, finance, mergers and acquisitions
Gaynell Rogers – Advisor to the Board
Recognized as an expert voice of the medical cannabis industry in the U.S
Highly respected publicity and media expert who came into the industry as a twice cancer survivor
Senior consultant to Harborside, considered a model and the largest medical cannabis dispensary in the U.S.
Former Senior Publicist for Lucasfilm Ltd. and was head of Feature Film Publicity for Pixar
Miguel Motta – Advisor to the Board
CTI's President & CEO
Previously led global strategy for US$1 billion portfolio of agricultural products as Monsanto executive, a Fortune 150 company
Previously President & CEO for SGB Inc., a venture capital backed company
In addition to this outstanding group, Cultivation Technologies Inc. (CTI) – FinCanna's flagship royalty investment – has an impressive board of directors, which includes Irv Einhorn.
Mr. Einhorn has more than 40 years of experience related to compliance and was previously Regional Administrator of the Securities and Exchange Commission's Los Angeles regional office where he and his team were responsible for implementing the SEC's regulatory and law enforcement mandates principally in the Western United States.
7 Reasons Why FinCanna Capital Corp. (CSE: CALI ; OTC: FNNZF) Offers Investors a Smarter Way to Play the Legal Marijuana Boom
FinCanna Capital Corp. (CSE: CALI ; OTC: FNNZF) is one of the very first royalty companies focused on U.S. medical cannabis. This visionary company is combining its deep-rooted investment expertise and industry experience to take advantage of this early-stage growth opportunity in the legal marijuana industry.
FinCanna's Royalty Business Model offers investors a number of benefits, including potential diversification of their investment and a thorough "vetting" of the companies investors will be backing.
An investment in FinCanna Capital Corp. (CSE: CALI ; OTC: FNNZF) offers investors access to best-in-class companies that are often private…and thus may be unavailable to individual investors. This unique business model could provide individual investors access they would otherwise never receive.
FinCanna's first two partnerships have extraordinary potential – including a planned large cultivation and extraction facility in Coachella, Southern California where FinCanna is poised to receive 14% royalties and a state-of-the-art software company that pays a 10% royalty.
The company is moving quickly to add new partnerships. Having added two impressive partnerships, the company has a robust pipeline of potential partnerships that it hopes to announce over the next several months.
FinCanna is focusing its initial efforts on California – the largest state-licensed cannabis market in North America. New regulations taking effect in California in 2018 will provide significant barriers to entry for new producers, making FinCanna Capital Corp. (CSE: CALI ; OTC: FNNZF) even more attractive to both producers and investors.
FinCanna's experienced, proven management team includes "heavyweights" in the finance, business and medical marijuana industries who possess a track record of delivering results.
[1] Executive Summary: The State of Legal Marijuana Markets, 5th Edition (Arcview Market Research & BDS Analytics) – imputed statistics
[1] http://markets.businessinsider.com/news/stocks/Global-Legal-Cannabis-Sales-Projected-to-Grow-1002382879
[2] https://www.ameriresearch.com/legal-marijuana-market-reach-63-5-billion-2024-2/
[3] http://fortune.com/2017/12/06/legal-marijuana-sales-10-billion/
[4] http://www.marketwired.com/press-release/new-report-california-marijuana-sales-to-top-65-billion-by-2020-2152749.htm
---
Disclaimer: This release/advertorial is a commercial advertisement prepared by Winning Media and is for general information purposes only. This is a Native Advertisement, meaning it is an informational paid marketing piece. Winning Media and the websiteMarijuanaStox.com make no recommendation that the securities of the companies profiled or discussed on this website should be purchased, sold or held by viewers that learn of the profiled companies through our website. Please review all investment decisions with a licensed investment advisor. This Advertorial was paid for by FinCanna Capital Corp in an effort to enhance public awareness of FinCanna Capital Corp and its securities. Winning Media has received a cash budget by FinCanna Capital Corp as a total production budget for this advertising effort. Neither Marijuanastox.com or Winning Media currently holds the securities of FinCanna Capital Corp and does not currently intend to purchase such securities. This Advertorial contains forward-looking statements that involve risks and uncertainties. This Advertorial contains or incorporates by reference forward-looking statements, including certain information with respect to plans and strategies of the featured Company. As such, any statements contained herein or incorporated herein by reference that are not statements of historical fact may be deemed to be forward-looking statements. Without limiting the foregoing, the words "believe(s)" "anticipate(s)", "plan(s)" "expect(s)" "project(s)" "will" "make" "told" and similar expressions are intended to identify forward-looking statements. There are a number of important factors that could cause actual events or actual results of the Company to differ materially from these indicated by such forward-looking statements. Certain statements contained herein constitute forward-looking statements within the meaning of Section 27A of the Securities Act of 1933 and 21E of the Exchange Act of 1934 and Canadian securities law. Specifically, FinCanna'sexpectations as to the ultimate quantity of biomass and raw oil production upon completion of CTI's Coachella Project set out herein, as well as FinCanna's expectation as to production from an interim extraction facility, constitute forward looking information and as such, are subject to significant risk and uncertainty.  Further, this document includes statements regarding business, financing, business trends, future operating revenues and expenses and there can be no assurance that such expectations will prove to be correct. Investors are cautioned that any forward-looking statements made by the Company, or contained in this advertorial are not guarantees of future performance, and that the Issuer's actual results may differ materially from those set forth in the forward-looking statements. Difference in results can be caused by various factors including, but not limited to, the Company's ability to be able to successfully complete planned funding agreements, to successfully market its products in competitive industries or to effectively implement its business plan or strategies. To reiterate, information presented in this advertorial contains "forward-looking statements". Any statements that express or involve discussions with respect to predictions, expectations, beliefs, plans, projections, objectives, goals, assumptions, or future events or performance are not statements of historical fact and may be "forward-looking statements." Forward-looking statements are based on expectations, estimates, and projections at the time the statements are made that involve a number of risks and uncertainties which could cause actual results or events to differ materially from those presently anticipated.    Forward-looking statements in this advertorial may be identified through the use of words such as "expects," "will," "anticipates," "estimates," "believes," "may," or by statements indicating certain actions "may," "could," or "might" occur. More information on the Company may be found at www.sec.gov readers can review all public filings by the Company at Fincanna's website and on SEDAR. Winning Media and MarijuanaStox.com are not certified financial analysts or licensed in the securities industry in any manner. The information in this Advertorial is subjective opinion and may not be complete, accurate or current and was paid for, so this could create a conflict of interest.